Discussion Starter
·
#1
·
The Crown that's coming to the US will be a lifted sedan. Worldwide there will also be a more traditional RWD sedan and two SUVs that will use the Crown name.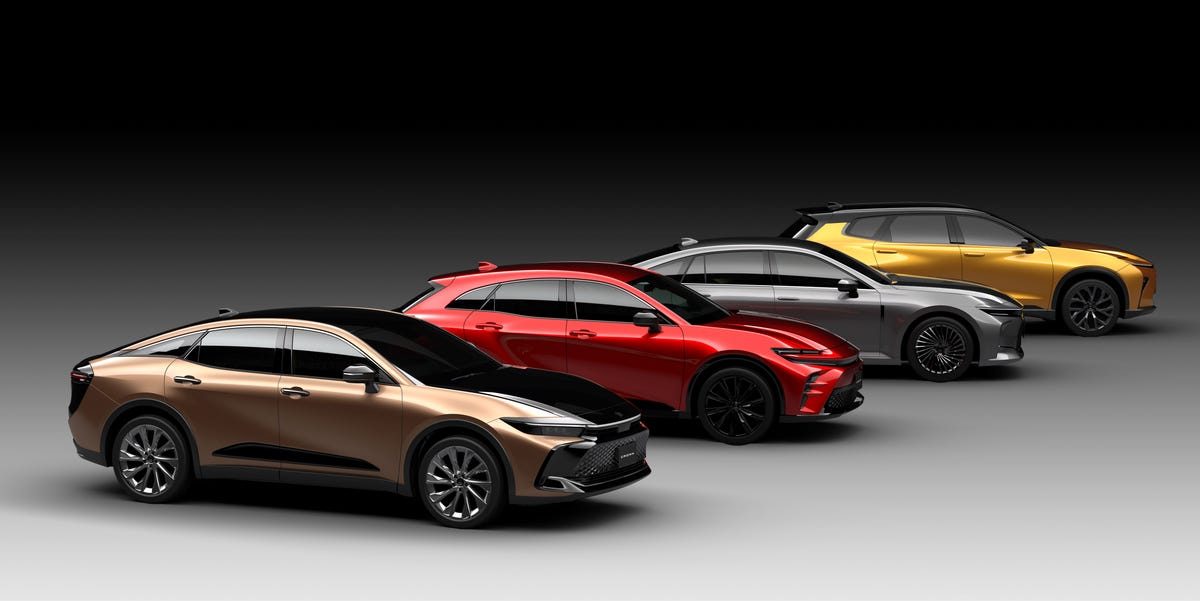 While the U.S. version is a sedan-SUV mashup, Toyota has revealed other Crown models that fit into more conventional vehicle segments.
www.caranddriver.com
Crown (Sedan-type)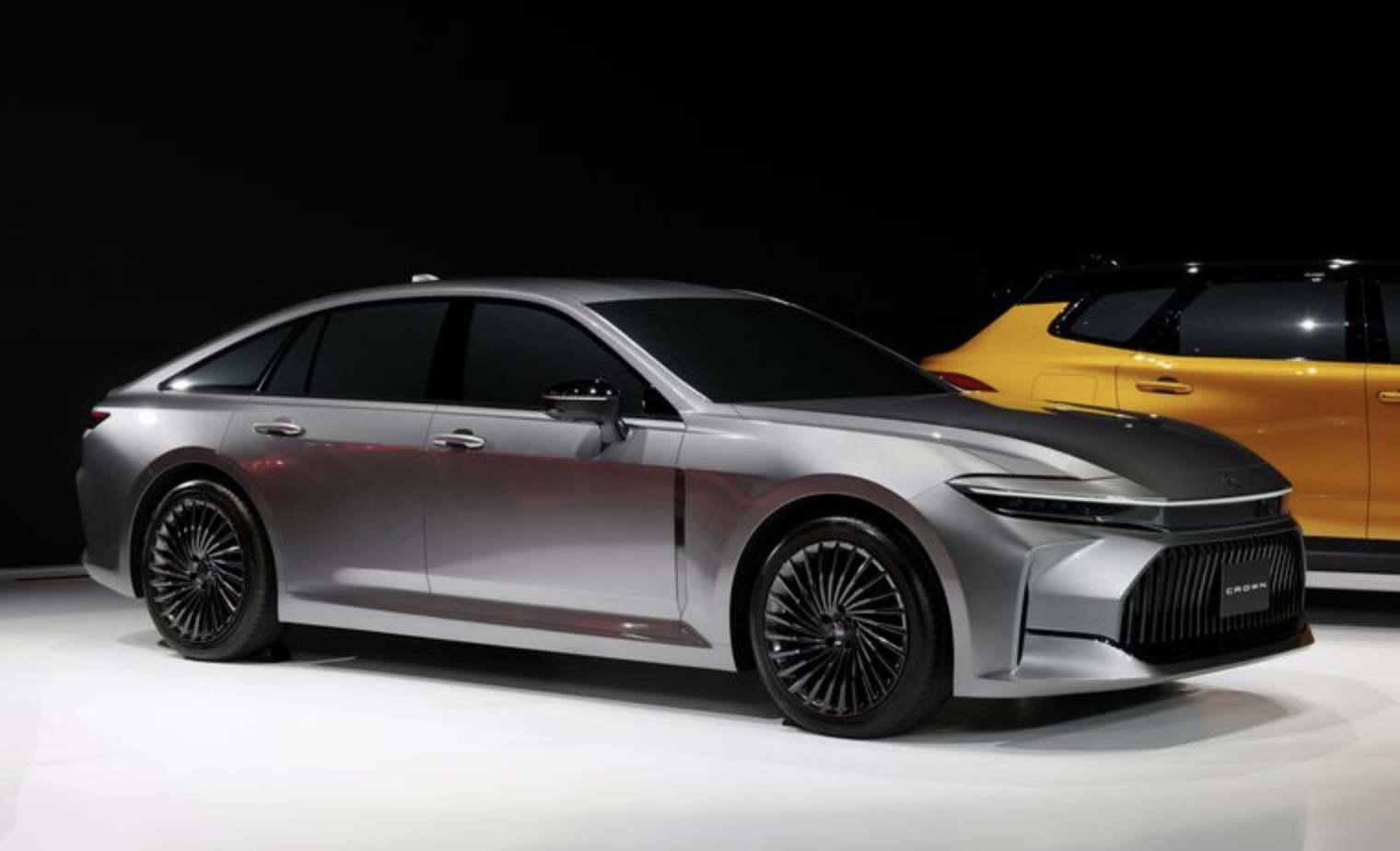 Given the visual similarities between this Crown sedan and the Toyota Mirai hydrogen fuel-cell vehicle, we're pretty sure that this vehicle shares its TNGA-L longitudinal platform with the Mirai and the Lexus LS. Previous versions of the Lexus GS mid-size luxury sedan were related to Crown sedan models sold in Japan, so could this signify a return of the GS to our shores? We doubt it given the slow sales of that model that led to its discontinuation, but it's interesting nonetheless.
Crown (Estate-type)


Although Toyota is referring to this version of the Crown as wagon, we think it looks more like a mid-size crossover. We're not sure of the size, or if this model has three rows of seats, but we could see something shaped like this slotting into the Lexus lineup. However, it may not be large enough to be the upcoming Lexus TX three-row SUV, and it would likely overlap with the new 2023 Lexus RX in terms of size.
Crown (Crossover-type)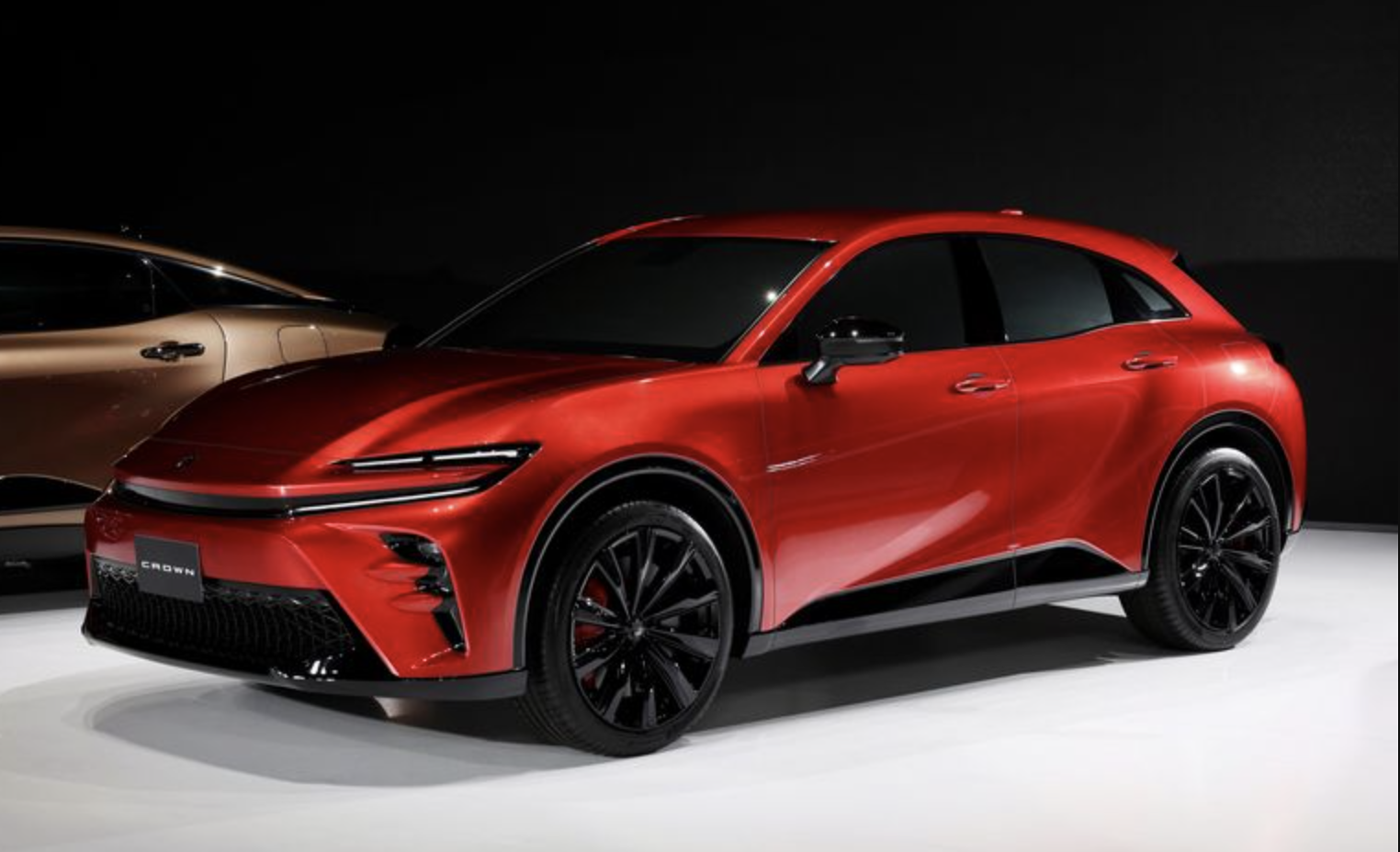 This red compact crossover is the smallest of the four Crown models, and it has a sloping roofline reminiscent of "coupe-like" SUVs such as the BMW X4. It also strikes us as a potential Lexus SUV, as it could slot in between the UX and NX in the lineup as a sportier crossover offering.