Hey
@Garrett S
, it looks like pricing of the Toyota Crown could start from an MSRP in the low $40k range for the base XLE trim. What trim are you thinking to get?
"Toyota didn't yet release the price information for the SUV-like 2023 Crown sedan. However, Car and Driver estimates that the Crown will have a starting price of $41,000 for the base XLE trim. That automotive site also estimates a starting cost of $45,000 for the Limited trim and $49,000 for the Platinum trim. As its release date nears, Toyota will provide official pricing."
After a half-century hiatus, the Toyota Crown sedan is returning to American shores. The latest incarnation has an unusual design with an SUV-like raised ride height. For information about the release date, price, specs, and features of the 2023 Crown, view here.
www.motorbiscuit.com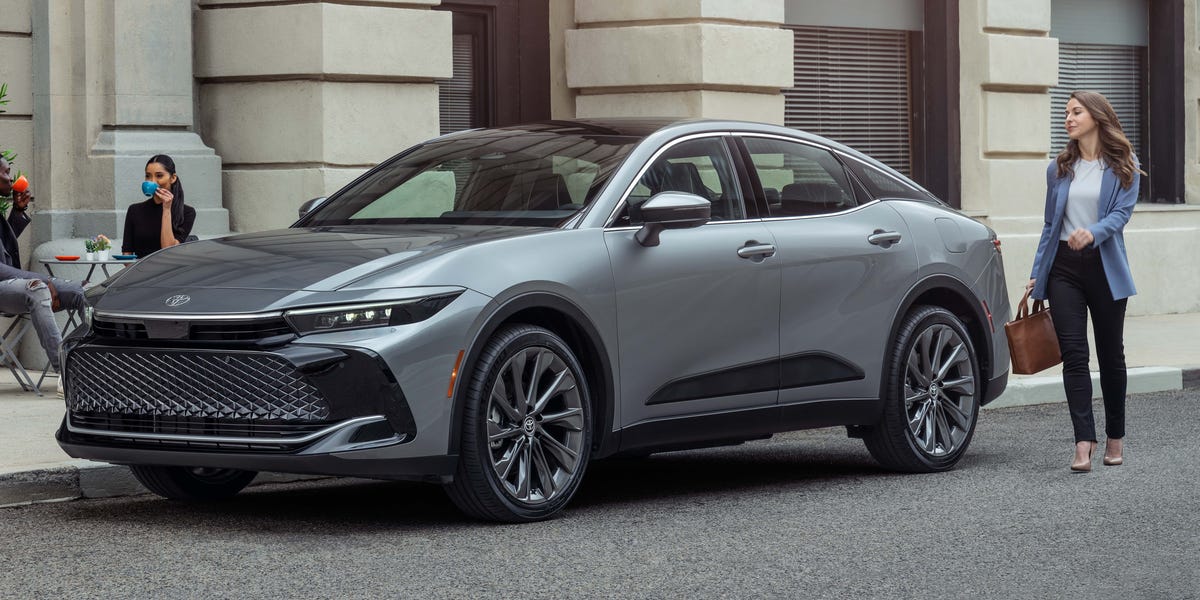 Toyota has revived the Crown in the U.S., but instead of a traditional four-door, it combines the raised seating position of an SUV with the body of a sedan.
www.caranddriver.com