Discussion Starter
·
#1
·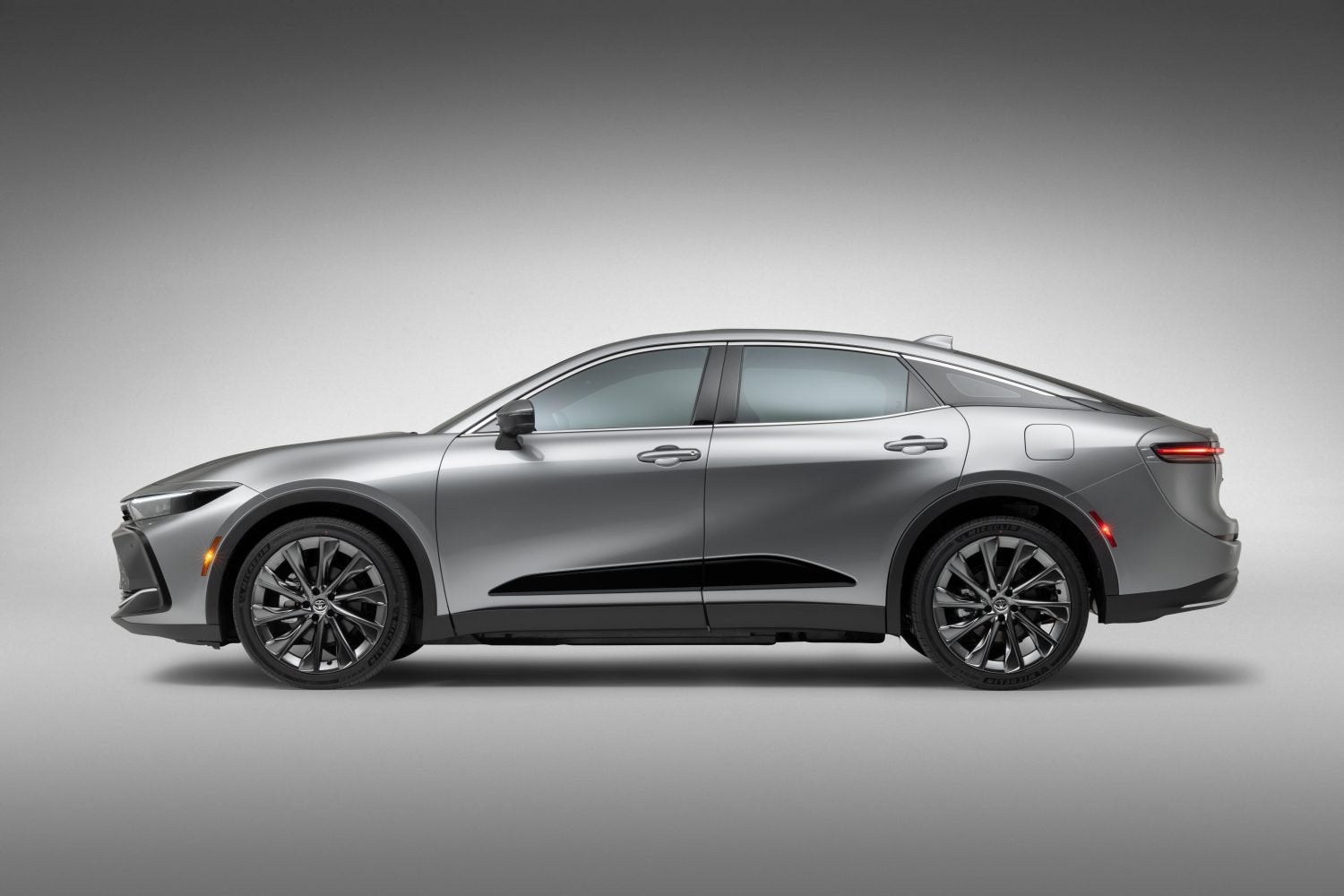 Regardless of which model you get, all-wheel drive will be standard on the Crown.
The XLE and Limited models get E-Four AWD and the Platinum model gets E-Four Advanced AWD.
AUSTIN, Texas (July 15, 2022) – With a striking debut, Toyota is reimagining the full-size sedan with the all-new 2023 Toyota Crown. Built to deliver an intuitive driving experience, this new premium sedan brings powerful acceleration and confident handling, along with supreme comfort for a...
pressroom.toyota.com
All-Wheel Drive at its Smartest
The 2023 Toyota Crown comes standard with Toyota's Electronic On-Demand All-Wheel Drive. The XLE and Limited grades come with E-Four AWD and the Platinum grade comes with E-Four Advanced, two highly efficient systems that take maximum advantage of the hybrid powertrain's benefits. Instead of using a transfer case and driveshaft to the rear wheels, Electronic On-Demand AWD employs a separate rear-mounted electric motor to power the rear wheels when needed.
E-Four AWD achieves stable performance by driving the rear wheels with a rear motor, to provide traction when needed in slippery conditions. Toyota Crown uses the latest evolution of this system and strengthens the driving force of the rear motor compared to the conventional E-Four, enhancing stability when cornering. The front and rear wheel driving force distribution is precisely controlled to the front and rear wheels between 100:0 and 20:80, ensuring both enhanced fuel efficiency and comfortable driving performance.
E-Four Advanced AWD, paired with HYBRID MAX on the Platinum grade, delivers power to the front and rear wheels via a front mounted hybrid motor and to rear wheels through a rear-mounted eAxle electric motor. This system helps ensure stable AWD performance and satisfying acceleration thanks to being paired with a direct shift six-speed automatic transmission. On the E-Four Advanced system, the front and rear wheel drive force is precisely controlled between 70:30 and 20:80. The rear motor, which generates power through water cooling, makes it possible to maximize torque to the rear wheels. This new AWD system enhances the drive force of the rear wheels and provides the feel of rear-wheel-drive maneuverability, straight line stability, comfortable turning and responsive acceleration.
Toyota Crown offers either a direct shift six-speed automatic transmission (Platinum grade only) or an electronically controlled Continuously Variable Transmission (eCVT) (XLE and Limited).
The Platinum grade's direct-shift six speed transmission provides responsive acceleration thanks to Toyota's new Hydraulic multi plate wet start clutch. A combination of technologies works together to ensure enhanced accelerator operation and vehicle response. The six speed AT also applies the assistance of the motor generator within the HYBRID MAX system, minimizing shift drop across the power band. Drivers can also throw the shifter into fixed gear mode, for paddle shifted fun.
The eCVT on the XLE and Limited Grade uses a shift-by-wire system that shifts gears electronically, providing smart shift operation with a single action. Paired with the THS front and rear hybrid transaxle, Toyota Crown's powertrain provides low fuel consumption and low noise. Aspects that manage fuel efficiency include an optimized gear ratio and a deceleration mechanism to reduce gear engagement loss.